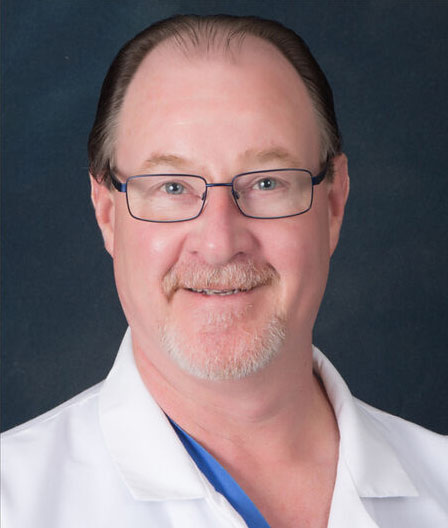 Dr. Michael Higgins is a native Floridian, who is returning to the sunshine state after completing extensive training in Orthopaedic Surgery and Spinal Surgery in New York. He obtained undergraduate degrees in both Physical Therapist Assisting (AA/AS) at Broward Community College and Physical Therapy (B.S.) at Florida International University. He attended medical school at Nova Southeastern University College of Osteopathic Medicine, graduating with his Doctorate in Osteopathic Medicine in 1996. Dr. Higgins served as Chief Intern during his rotating internship year at Palmetto General Hospital in Hialeah, Florida. His residency consisted of 1 year of general surgery followed by 4 years of Orthopaedic Surgery at Peninsula Hospital Consortium. He continued his training at the prestigious NYU/Hospital for Joint Disease Spine Surgery Fellowship in New York City.
Upon completion of his fellowship, Dr. Higgins practiced in Oneonta, NY where he provided conservative and operative general orthopaedic and spinal care. He also worked closely with the Oneonta community giving lectures to healthcare professionals and the community at large. He was instrumental in the development of a 4 week Spine Rehabilitation Program that enabled many patients to return to their daily activities expeditiously. His current practice in Spring Hill includes the non-operative and operative treatment of general orthopaedic conditions as well as spinal diseases. Dr. Higgins is dedicated to patient education, community service, and quality compassionate care. Dr. Higgins is married and has three sons. He has been helping Hernando County residents since 2005 and both he and his wife Cara are excited to be a part of Hernando County.
* El habla español también!
To learn more about a Doctor of Osteopathic Medicine (D.O.) Click Here
[elementor-template id="1184″]